10th to 18th May 2014 Abella de la Conca, Spain
The activity was a 9-day training empowering personal and inter-personal skills to support a culture of sustainable and effective activism among refugee supporters; it took place in Abella de la Conca, Spain between 10-18 May 2014. The activity was preceded by an exploratory tour that started in Berlin and ended in Abella, collecting experiences that later were used as input during the training
What happened?
Before the actual meeting an exploratory tour crossed Germany, France and Spain, meeting groups and individuals doing refugee support work. It stopped in Berlin, Dortmund, Freiburg, Lille, Nantes, Bordeaux, Madrid, Granada and Zaragoza. On each stop, the tour team went through the same program with local participants, collecting the main challenges and solutions in achieving sustainable activism as understood by local groups.
In the actual meeting 13 young activists active in claiming refugee rights took part. The program went through several stages: first of all, the results from the activity "Migration Margins in Serbia"  and the exploratory tour were presented and evaluated. This was followed by training on skills around burnout, trauma support, conflict resolution, privilege and diversity and popular education methods, all in the context of refugee support work. Dealing with heavy emotional topics is challenging, to create a save atmosphere, the program included quiet time in the forest, relaxing activities and helping out  with community tasks (kitchen, cleaning, collecting wood).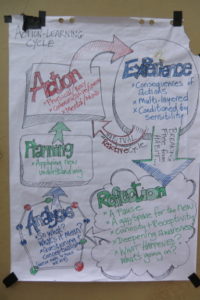 Objectives
Follow up on needs expressed in the previous activity in Serbia; thereby providing the skills and tools to meet these wishes
Explore and establish methods of working effectively in the personal and inter-personal dimensions of activism.
Develop skills to take good care of ourselves and others, avoiding burn out.
Share tools which support more skillful inter-personal work and enable ways of organising which exemplify the values we want to realise in the world
Create a safe space fore deep reflection, analysis and the sharing of experience
Outcomes
One of the major achievements of this activity was to provide participants with concrete tools and the space to start putting them in practice. The input from the activity "Migration Margins in Serbia" and the exploratory tour most significantly responded to the difficulties refugee solidarity groups face in dealing with burnout. To stay engage, groups need to ensure certain working conditions that meet everyones basic needs. The training in Spain brought tools to groups to make this a reality in their daily practice.
Conflict is part of many groups. The problem is not conflict itself, but how we deal with it. The course handed tools to prevent conflict or help find ways to solve it. And last but not least, some of the participants were very excited and looking forward to bring some of the outcomes of this activity to the next one in Calais.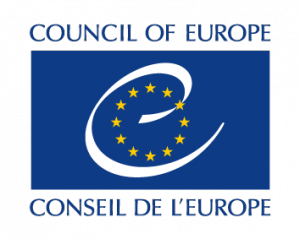 This project was made possible with the financial support of the European Youth Foundation – Council of Europe