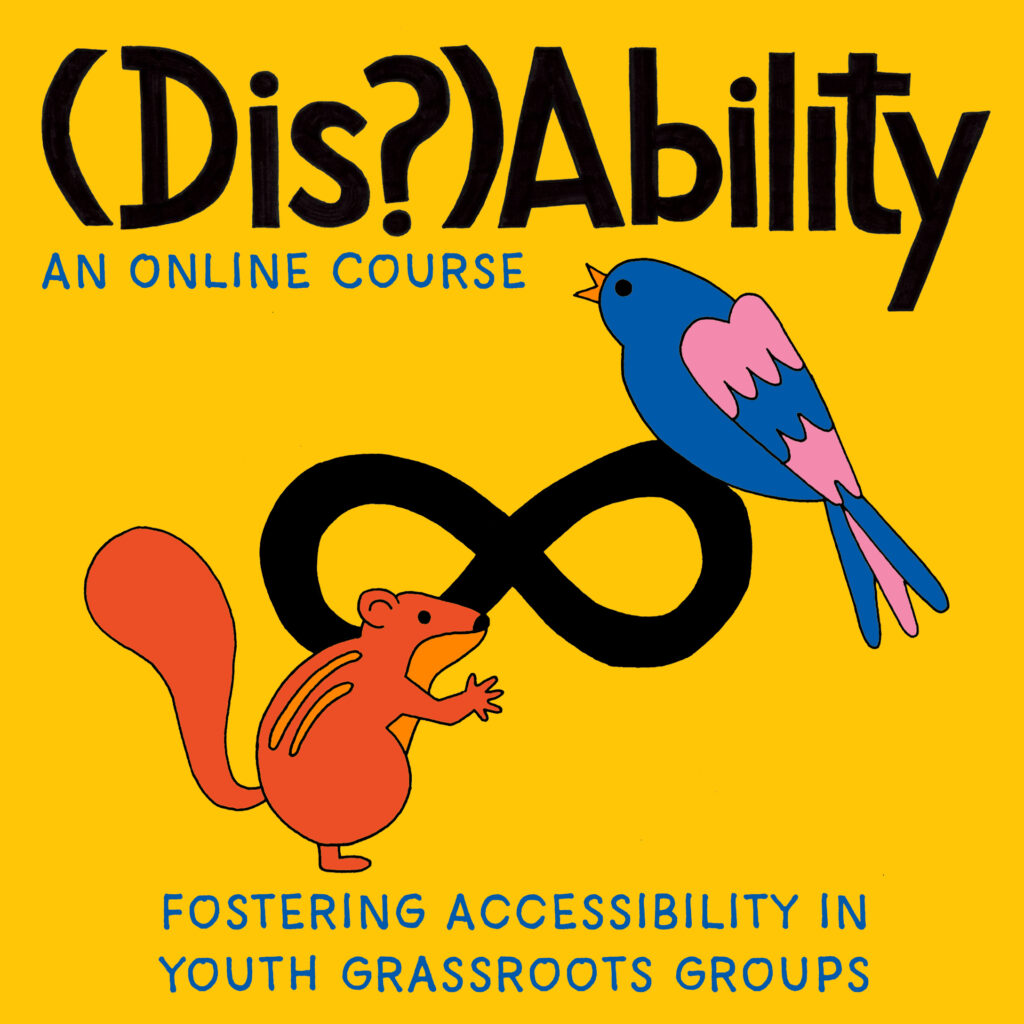 (Dis?)Ability: An Online Course Fostering Accessibility in Youth Grassroots Groups
Introduction
What?
(Dis?)Ability is an online course that explores ways to increase accessibility in activism and event organising. The course is divided in 5 lessons that tackle topics such as accessibility, inclusivity, disability justice, privilege and oppression in youth activist movements. It also aims to create a space to reflect about self-organized events and spaces in terms of access and inclusivity. These lessons will provide tools to challenge existing barriers in these spaces and to incentivise a move towards dismantling them.
For whom?
The content of the course was created for and by youths in grassroots groups, along with people experiencing limited access to activist spaces, due, for example, to disability or illness. It is thought for people that are actively involved in activism and event organising, and that wish to make this practice more accessible and inclusive.
How?
The course consists of 5 video lessons that are accessible through our website without the need of previous registration. ehere will also be no tests or grading of any kind. Each video lesson will have subtitles in different languages (English, german, polish and spanish). We invite you to explore, individually or collectively, the questions and topics to discuss provided with each video – in your own time, pace and language. In you want to learn more, and please do, use our further reading recommendations. All the lesson are also available directly on the EYFA vimeo channel.
Additionally we offer you a brochure, also in 4 language versions, to download and/or print – A guide for Designing Online Accessible Tools.
The course ends up with the evaluation form – do not hesitate to give us your feedback anytime. You can also write to eyfa[at]eyfa.org or contact our experts directly, the info is provided in the credits.
The course is a copy-left product, you are very welcome to use it as you wish – as the whole tool, as the particular video or lesson content. Sign up to our newsletter or/and mailing list to stay up to date – eyfa[at]eyfa.org
The project is supported by European Youth Foundation.