1st to 7th July 2017
Yeghegnadzor, Armenia
Work Plan activity "Empowerment through Collaboration: Young feminists shaping inclusive paths to peace in the Caucasus and beyond" took place in Yeghegnadzor, Armenia between the 1st and 7th July 2017 and brought together 30 participants. It was a week-long feminist youth exchange aimed at creating space for young people from conflict-affected regions to share their experience, perspectives as well as enabling networking. It also initiated a process of the creation of a workshop and recommendations for an anti-war campaign.
What happened?
We traveled all together with minibuses out from the scorching heat of Yerevan, up into the mountains where the streams flow with cool water and the fresh mountain air tastes sweet. The first day was an opportunity to meet the group and introduce some of the main issues and methods to be used during the week. On the second day, before jumping into an exciting creative campaigning workshop, each participant shared about their activism, their context, and what type of collaboration or networking they are looking for at this event.

By the third day, the kitchen team continued to impress, offering freshly prepared lemonades from herbs collected in the nearby mountains, while participants delved deeper into the historical engagement of feminists against war. At this point in particular, those who were interested in participating in a wider campaign follow-up activity were encouraged to compile input for later working group sessions. The interpretation collective was challenged to keep up with a dynamic theater workshop, during which they had to adapt their ingenious DIY technical set-up. Throughout the event simultaneous translations into Armenian, English and Russian were provided. This complex interpretation system enabled some powerful exchanges that would not have been possible otherwise.
We watched some documentary films together that broached on the issue of women*'s roles in armed-conflict and resistance movements, which inspired searing debates during the facilitated discussion. During these discussions, we were able to reflect on the nature of violence and how political motivations influence the labelling of certain things as 'violent' and others as not. This engagement with shifting perspectives helped the programme move smoothly towards the topic of inclusive allyship. We were then able to explore how such a concept impacts campaigning, in this case, specifically youth-driven anti-war or peace campaigns.
Objectives
Include the perspectives and needs of young women* from conflict zones in global peace-building processes.

Create a space for youth from conflict-affected zones to share their experiences.

Explore feminist and anti-militarist tools as elements of intersectional struggle against war.

Support involvement of young women* from Caucasus and adjacent regions in a wider network of international anti-war activists.
Outcomes

For numerous participants the most important aspect of the training was the possibility of networking. Thanks to this activity new alliances were built and new contacts established. Some participants plan to stay in touch and collaborate further on new projects. The young feminist participants feel responsible for transposing the results wider into their localised youth movements and other European wide networks. Towards the end of the week, the group set up working groups to formulate recommendations for feminist anti-war campaigning and to design a workshop module to share our recommendations and other outputs. These 2 working groups completed their outputs just in time to share at the September event Solidarity in Action: Building creative alliances against war.
Supported by
This project was made possible with the financial support to the European Youth Foundation – Council of Europe.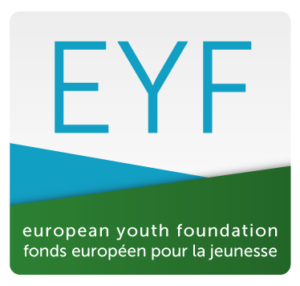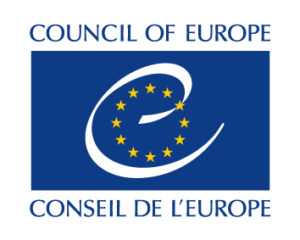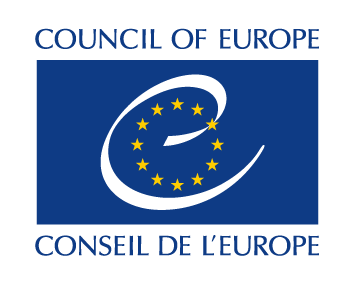 Also with the support of: