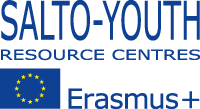 This call-out for an opportunity to learn more about the Youth and Vocational Education sectors is getting us inspired for 2018.

The EYFA Network is interested in exploring economic justice in our upcoming projects. We know that there are many alternatives that youth can explore for their economic sustainability that are inclusive of environmental and social justice principles. It's just about finding out how and getting creative! We're excited to hear about what comes up at this Social Entrepreneurship, Youth and Vocational Education Forum: Towards Collaborative Practice 2018 in Liverpool in March.
Application Deadline: 4th December
For more details about the Forum, check out the SALTO website.