Join our 3 volunteers for an info evening as they share presentations on their social justice work from their respective home contexts (Ukraine and Belarus). They will present their perspectives on inter-sectional discrimination based on gender, sexuality, class and ethnicity based on their lived experiences. This will be an interactive discussion so all are welcome to ask questions and share their struggles and visions.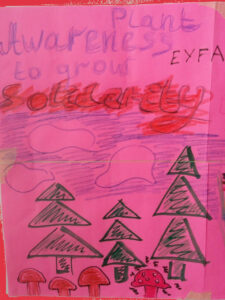 (Note: we are not experts, just young activists, so we're also open to input from other sources of knowledge/experiences)

13. November 2019 at 19:00 in NYimB

See you there!