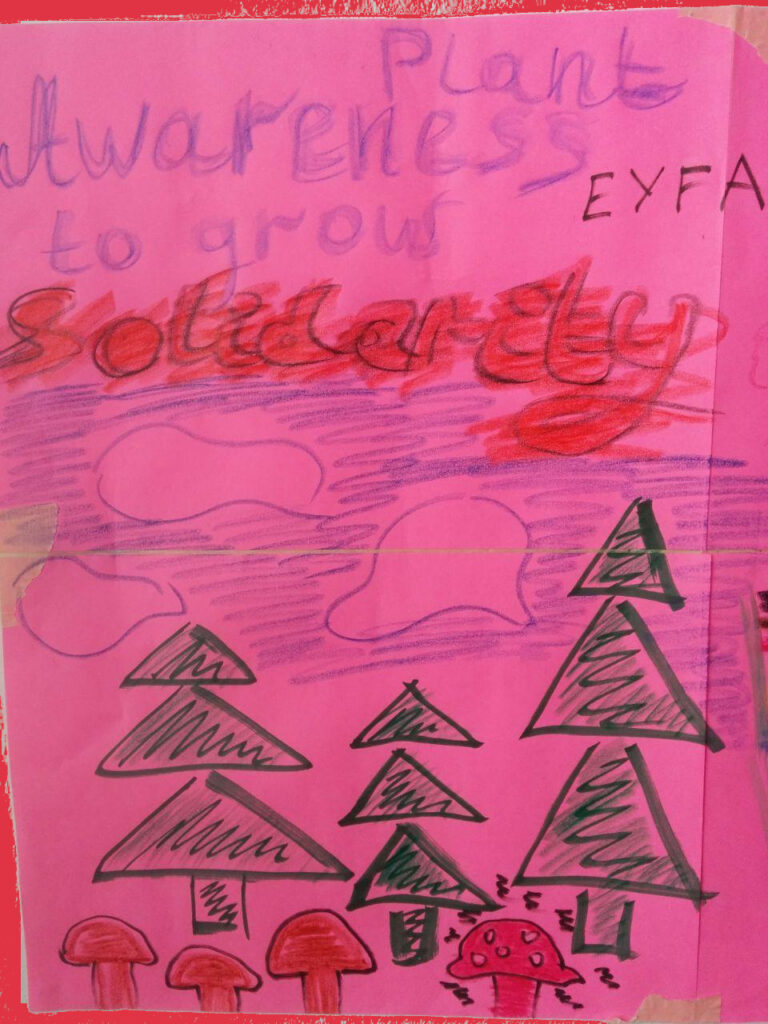 As mentioned last month, we've postponed all scheduled activities and are working on how to reschedule them for the summer or move them online.
Our ESC volunteers have worked hard developing this workshop and thus would like to take the opportunity to try our their digital skills.
Workshop: Social Justice and Anti-Gentrification Community Work has been moved online and is set to take place on Tuesday, 12th May 2020 at 19:00.
Our European Solidarity Corps volunteers chose this theme after being inspired by local community organisers here in Berlin working against gentrification. During this workshop, we will share these impressions from our fieldwork, as well as guide participants to reflect on what they can do to thwart gentrification and bring local communities together in their neighborhood.
As we had to move this online, we are going to try to make it as participatory as possible. Please help us to do that by actively taking part in the chat and discussions. To register and get the link to the online workshops, please email eyfa@eyfa.org. We look forward to hearing your voices and sharing on this theme together with you.
Please forward this invitation to anyone who might be interested, they don't have to be in Berlin this time!