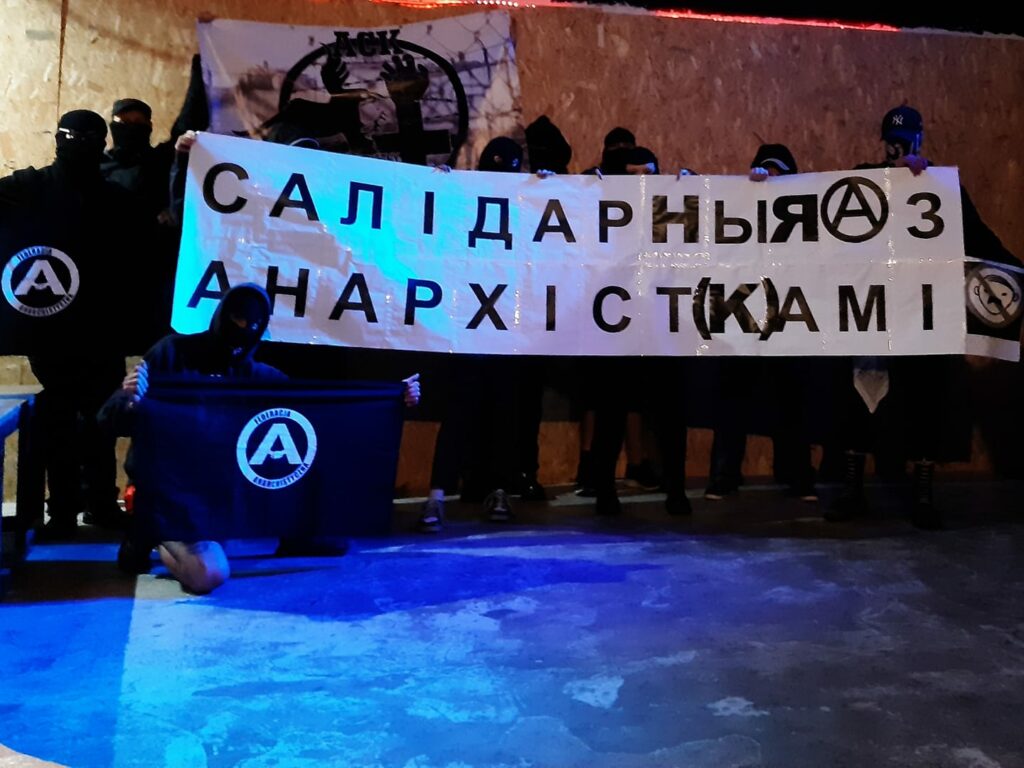 For over three months, people in Belarus have been fighting against the authoritarian regime.
Since the first days of the uprising, anarchists have been actively participating in street demonstrations and various initiatives in their places of residence. Activists are agitating for self-organization and decentralized protest. Some organized a partisan group. The determination and persistency of anarchist movement of the country has made us one of the most organized political forces in the fight against the dictatorship.
To support the crowdfunding campaign and learn more go here.