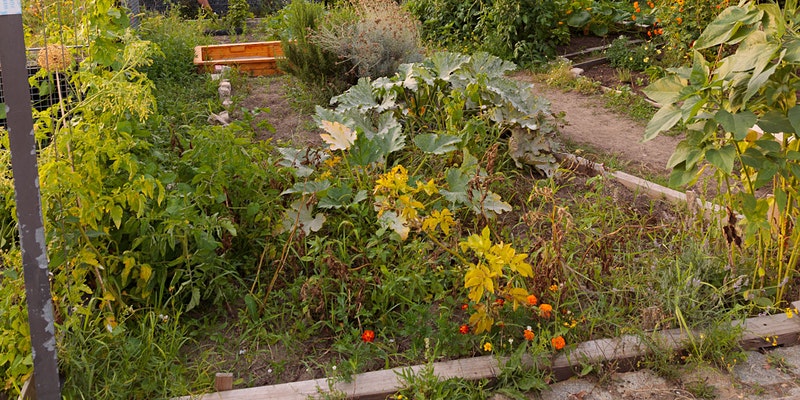 Workshop in Berlin on anti-racism, arts and the environment with Mojisola Adebayo, Asmelash Dagne and Nicole Wolf
Are you interested in fighting racism and addressing climate injustice?
Would you like to explore how the arts, gardening and farming can work together?
Are you Black, Asian, Indigenous, a Person of Colour, from a migrant background or a white person committed to anti-racism?
If so – read on!
What is the workshop about?
Agri/cultural practices is a practical experimental workshop that provides an introduction to Permaculture (permanent agriculture) sustainable design ethics and principles through games and exercises from Theatre of the Oppressed, aimed at rehearsing solutions for change. Both Permaculture and Theatre of the Oppressed are informed by Indigenous, Black and working-class knowledge and experience. This way of combining Permaculture and Theatre of the Oppressed was developed through the Neighbourhood Academy at Prinzessinnen Garden, Berlin in 2019. However, this workshop goes further by not only providing an introduction but focussing on anti-racism, climate justice, decolonizing, addressing power structures, understanding the link between colonialism and environmental chaos, challenging environmental racism and exploring the potential of art. The site of the workshop is a garden in development, and we will explore possibilities to design the garden with questions of the workshop in mind.
What will we be doing?
We will be playing games, doing practical exercises, reading, creative writing, observing the landscape and designing, watching theatre, film screenings, receiving contributions from guests, discussing as well as enjoying the countryside, eating healthy food and relaxing in nature.
Where and when will the workshop take place?
16 June 5-9pm, 17 & 18 June 9am-9pm, 19 June 10am-4pm 2022
7-9 October 2022 there will be an optional follow up practical planting workshop activity at Gross Kreutz.
How much will it cost?
The workshop is FREE for Black, Indigenous, People-of-Colour, refugees and non-white migrants. For others, we ask for a contribution of 150-350 Euro (sliding scale).
Who will be facilitating the workshop?
Mojisola Adebayo
Mojisola is Black-British (Yoruba/Danish) queer playwright, performer, producer, facilitator, Lecturer at Queen Mary, University of London and research fellow at Potsdam University, working on environmental racism through theatre. Mojisola holds a BA in Drama and Theatre Arts, an MA in Physical Theatre, a PhD in black queer theatre (University of London). Mojisola trained extensively with Augusto Boal and is a specialist in Theatre of the Oppressed, working particularly in locations of conflict and crisis. She has worked in theatre, radio and television over the past 25 years across four continents, performing in over 50 productions, writing, devising and directing over 30 plays, from Antarctica to Zimbabwe. Her own plays are concerned with racism, climate change, slavery, occupation, homophobia, Islamaphobia, gender-based violence and the Black Lives Matter movement. Publications include her plays in Mojisola Adebayo: Plays One and Plays Two (Oberon Books), 48 Minutes for Palestine (Methuen), The Theatre for Development Handbook (Pan, co-written with John Martin and Manisha Mehta), Wind / Rush Generation(s) (in National Theatre Connections 2020, Methuen) and Black British Queer Plays and Practitioners (Methuen, co-edited with Lynette Goddard. Mojisola is commissioned by Counterpoints Arts. For more see www.mojisolaadebayo.co.uk
Asmelash Dagne
Born and raised in Ethiopia, qualifications include: Diploma of Integrated Natural Science (Hawassa college of Education/Ethiopia), Bachelor of Natural Science (Arba Minch University/Ethiopia), Permaculture Design Diploma (At permaculture institute of Britain/England) and Master of Science in Environmental Resources Management at the Brandenburg University of Technology Cottbus – Senftenberg/Germany focus on utilizing renewable energy technology to ensure sustainable access tclean water, energy and food in most vulnerable areas of the developing countries. From 2008-2013: I started my career in 2008 as an integrated natural science teacher and school "Permaculture" practitioner. In the years to come, I have received eight regional and national prizes for remarkable achievement in creating a modal education and innovation center for sustainable integrated natural resource management in Ethiopia. From 2014-2016: I worked as "Permaculture" trainer and consultant for SMART-Ethiopia (Sustainable Management of Alternative and Renewable Technologies). Trained over 2000 farmers, students, teachers, and agriculture extension workers in collaboration with various stakeholders (CISS – Ethiopia, LVIA – international, Slow Food International, and others). 2017 – 2018: I worked as assistant general manager at SMART – Ethiopia to install and manage seven solar water pumps to ensure sustainable access to water, energy, and food. Trained farmers and extension work on integrated resource management. Since 2019 I have been Involved in planning and designing a multi years project on Agroforestry for sustainable development of human and nature in rural Ethiopia as external consultant, Environmental consultant and trainer @ EcoPhi Renewables Engineering GabH. See https://bestecodesign.wordpress.com/
Nicole Wolf
Nicole is a white queer German researcher, writer and Senior Lecturer in Visual Cultures (Goldsmiths, University of London) living in Berlin and London. Her background is in exploring political cinemas for their capacity to resist what is deemed to be real and to imagine otherwise. Much of her research and thinking is inspired and informed by artistic and activist practices in South Asia, including in military occupied Kashmir. Nicole started training in Permaculture in 2014 (at Ecodharma, facilitated by Alfred Decker and Caspar Brown), followed by two PC teacher trainings including Rosemary Morrow's course in Srinagar, Kashmir. Since then she has been passionate about connecting her interest in critical ecologies, anti-colonial environmentalisms, permaculture and creative practice, exploring agriculture as resistance practice and what a cinematics of the soil might be. Collective learning and making processes which draw on diverse knowledges are crucial for all of these questions. Nicole's participation in 'Living Archive – Archive Work as a Contemporary Artistic Practice' and 'Archive ausser sich' (both projects by Arsenal – Institute for Film and Video Art, Berlin) included research and writing for the restoration of film works by Yugantar, the first feminist film collective in India (1980-83) as well as the development of "Soil – City- Solidarity", an interdisciplinary urban permaculture design course, and the symposium "'Tell me what matter was the ground' – Repair beyond redemption". Publications can be found here: https://www.gold.ac.uk/visual-cultures/n-wolf/
Other practical information
Schedule:
• Thursday 16 June, arrival from 2pm is welcome. The workshop will be from 5pm-9pm (including mealtime)
• Friday 17 and Saturday 18 June 9am-9pm (with breaks, meals and optional evening programme)
• Sunday 19 June 10am-4pm (with breaks and mealtime)
October follow up: This will be a chance to get hands on experience by planting an agro forest in 7-9 October, 2022. Friday evening: get together and follow up of June Workshop. Saturday: 9am-9pm, Sunday 10am-4pm: guided planting activities with short inputs and sharings.
Participants are warmly encouraged to attend both parts but if necessary, participants can just attend the June workshop.
Accommodation: Ideally all participants will stay at the workshop site. Accommodation will be simple, clean and basic – camping and indoor shared spaces. It is possible to rent private holiday apartments next door (extra cost).
Transport: Train from Berlin to Gross Kreutz takes 40 minutes. A minibus will be provided from the station to the workshop / accommodation. Driving to the venue and parking is possible.
Food, cooking and cleaning: Vegan / vegetarian food will be provided by an on-site cook. Please let us know if you have any dietary restrictions. All participants are expected to share in tasks such as food preparation and cleaning up after meals.
Maximum number of participants: 16. The majority of participants will be Black, Asian, Indigenous and or People-of-Colour. Part of the work will be in smaller groups and break out groups can be facilitated.
Language: English, with German translation if needed.
Childcare: Please let us know if you require childcare and we will try to support this.
Access: Unfortunately, the venue is currently not yet accessible to wheelchairs. However, do get in touch to discuss your access needs and we will try to facilitate participation. We will apply a Covid-19 safety policy, even if current laws don't require that.
Costs: The workshop is free for Black, Asian, Indigenous people, People of Colour, refugees and n
on-white migrants to Germany. For others, we ask for a solidarity ticket of 150-350 Euro (depending on what you can afford). This covers full participation, food, camping/dorm accomodation and will support others. If you are not able to pay the minimum but wish to attend, do get in touch to discuss possibilities!
Partners: This workshop is made possible through Counterpoints Arts (as part of our Across Borders programme funded by Comic Relief) and Havel Kranich.
Full details, including how to apply.
16 – 19 Jun 2022
Groß Kreutz, Brandenburg, Germany