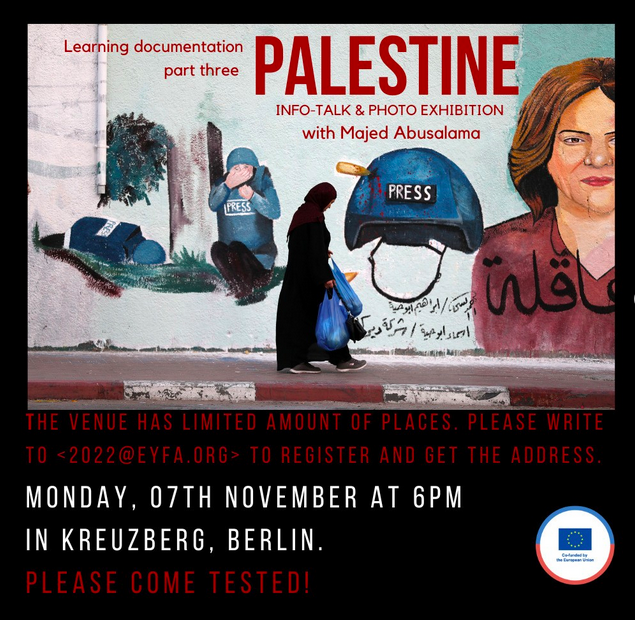 As part of the series 'Learning Documentation' we are gonna have a talk with Majed Abusalama, an activist from Gaza and part of several anti-racist and anti-colonial groups in Germany.

The evening counts with an exhibition with photos from Ahmad Al-Bazz, Keren Manor, Mahmoud Abusalama, Mohammed Zaanoun & the martyr Yaser Murtaja. They are all photo journalists and activists based in Palestine and documenting everyday's resistance.

Please write to <2022@eyfa.org> with the subject 'Learning doc – Palestine> to register.

The event takes places next Monday, 7th of November, in Berlin – Kreuzberg. The venue has limited amount of places, the full address will be sent after attendance confirmation.

Please come tested!!
There is also the possibility to test directly at the venue.