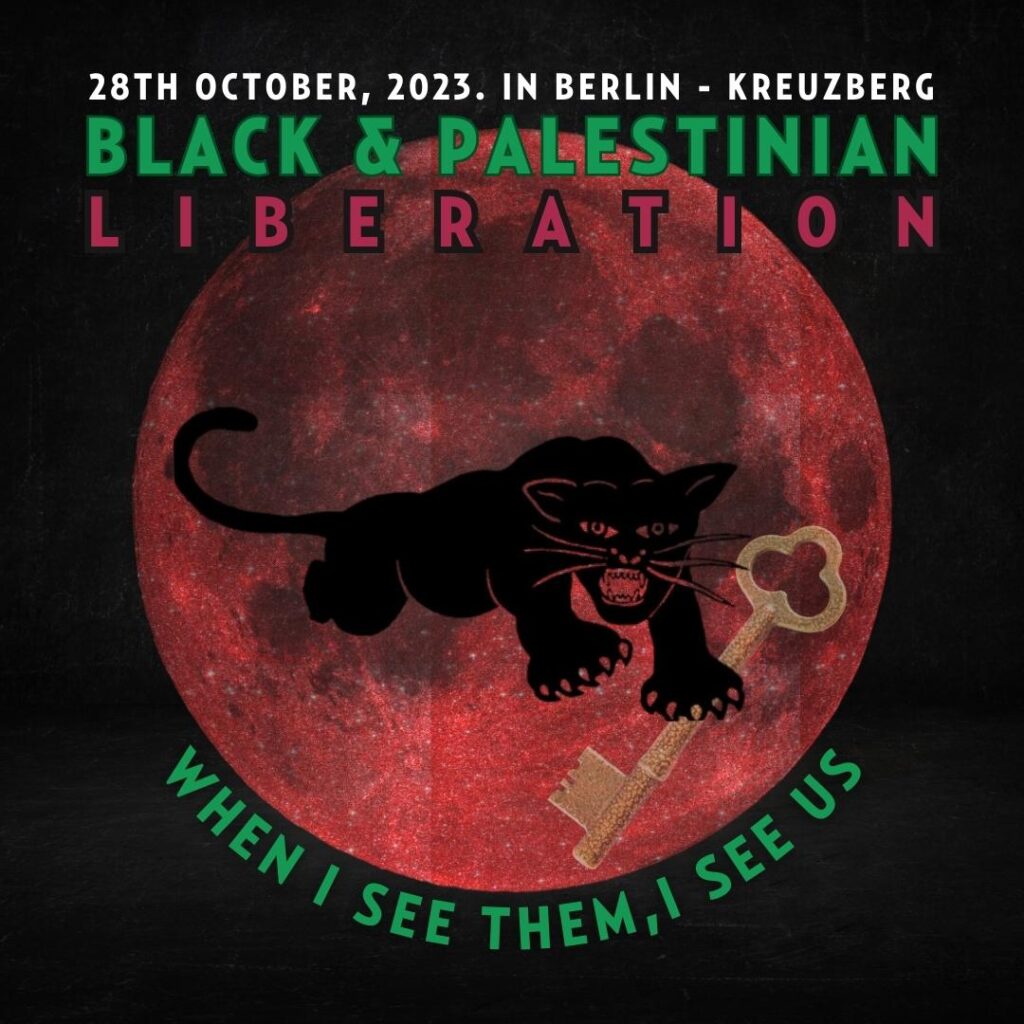 In this meeting we LEARN AND EXCHANGE about how we can stand in Solidarity with Each other And learn From the Histories of Our Entangeled Struggles
Where there is oppression there is resistance! The interconnected struggles between Black and Palestinian movements have a long history. First of all Afro-Palestinian movements with female Black Palestinian freedom fighters in the 1960s, before and presently.
Within Anti-Apartheid movements in South Africa people like Nelson Mandela, were standing in solidarity: "But we know too well that our freedom is incomplete without the freedom of the Palestinians".
There have been historical alliances between the Black Power movement in the US and Palestine. Black activists like Angela Davis show their continuous and uncompromising solidarity: "If we say we abolish the prison-industrial complex, as we do, we should also say abolish apartheid, and end the occupation of Palestine!"

The event takes place in Berlin-Kreuzberg,
on 28th October, 2023.
from 11:00 to 17:00.

Please write to <info_eyfa@proton.me> to register!