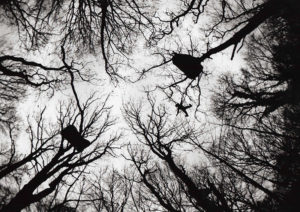 The Ulex Project is looking for an energised, organised and self-motivated person to volunteer as part of the onsite residential support team for the centre. Ulex is an innovative capacity building programme for social movements. This is an ideal opportunity for someone interested in activist education because the role offers a fantastic chance to support social change activists and trainers from all over Europe.

As the logistics organiser on the courses, you'll witness and experience a range of skilled trainers run high quality courses in a key topics. The Ulex Project team will negotiate with trainer teams to enable you to shadow the team during the courses where possible – and we'll provide a monthly coaching/mentoring session to help you to integrate learning about activist education. You will be the public face of the project and need to enjoy welcoming people and making them feel at home.
The centre is operational all year round with courses running every other week with a break in the summer and winter. This 4 month role
includes onsite independent accommodation, all utilities, food and pocket money. During weeks when courses are not running you will have the space to yourself to prepare and relax. The centre is based in a very small and sparsely populated rural village about 20 minutes from the nearest large town. It is therefore important for this role that you are a person who enjoys living in the countryside and having periods of quiet non-sociable time, as you may not have much contact with people between courses. You will work directly with the Ulex project coordination team who are based at the Ecodharma Centre nearby. We are looking for a person who is able to make this 4 months commitment to the role (which could be extended through the spring until July if it was desirable).
For more information contact support@ulexproject.org
We will be interviewing towards the end of July and would like to hear from interested candidates by Friday 5th July.
Thank you for your interest!