This year's Klimacamp im Rheinland is happening from the 15. – 27. August and we highly recommend you to check your calendars and visit them!
Not only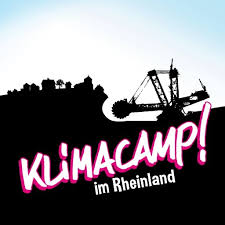 because the programme will be amazing and their three main topics
– Self-organisation
– Raising awareness for different forms of discrimination
– Actions & exchange around global and local energy struggles
convince us, but also because EYFA will hold their yearly Network Meeting at the Klimacamp!
As always we will have some internal discussions about our long-term strategy, future projects and priorities, but this year we will also offer some public sessions which are open for all participants at the Klimacamp!
And if you like it: EYFA is an open network and we are always happy to welcome new groups who share our values and principles and who are eager to connect with us in a struggle for a socially and ecologically more just world.
We're excited to go and connect to all the great activists from different parts of Europe and to learn about your struggles!
So, don't forget to pass by the EYFA tent at the camp and check out our agenda and open session.
See you there, the EYFA team