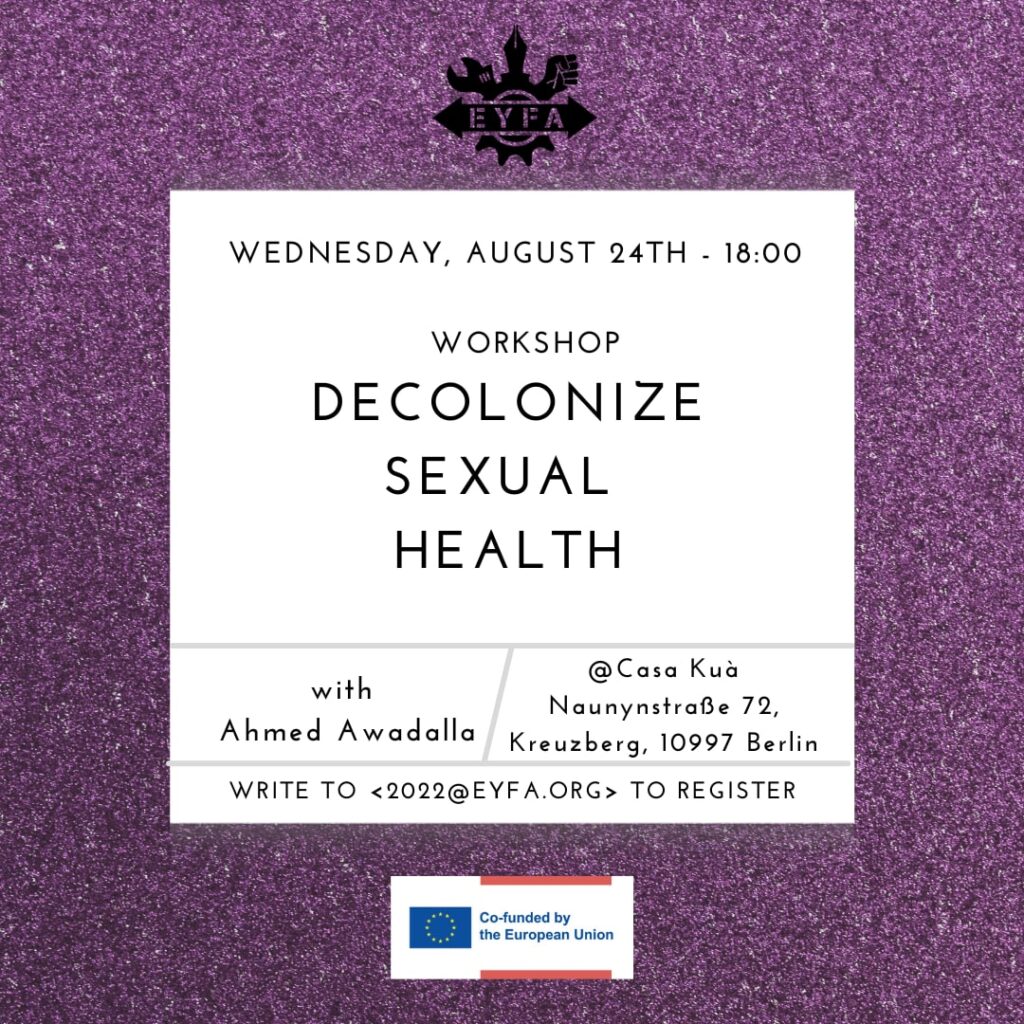 From the global distribution of sexual health resources to our most intimate interactions with our partners, colonization's impacts can be still felt and seen.

What are the ways colonization has created damage with regard to sexual health? How does such damage unequally impact certain communities more than others? What does decolonization mean in the context of sexuality and sexual health?

These questions will be addressed in this space. Through various inputs and groups/individual activities, the history and narratives around sexual health will be explored.

We will reflect on how historical events and narratives still play out in our contemporary engagement with sexually transmitted infections, and how cultural practices inform current policies and regulations around sexual health.

Finally, we will reflect on how to reclaim power and freedom in sexuality.

When: 24th August 2022 – 18:00
Where: @casakua
Naunynstr. 72, Kreuzberg
Registration: 2022@eyfa.org

This workshop and all EYFA events are free of charge.